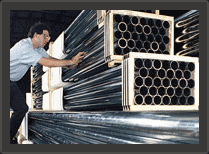 CUTTING:
AJR operates a full range of multitorch CNC flame, oxy plasma, laser, and water jet cutting machines. Machine bed capacities range from 4' through 16' in width and 10' through 28' in length. We offer to match your job with the proper machine and process in order to produce the most cost effective results.

CONSULTING:
Free consulting is the norm here at AJR. We value our customers, and believe our two decades of experience is put to good use helping achieve the best possible product. Our in house engineers, and long time dedicated staff are here to serve you with:
»

Engineering

»

Conceptual Development

»

Part cost optimization

»

Part design

»

Product / Part improvement

»

Drawing review
RELATED SERVICES:
AJR works daily with clients to cut and form parts from existing plans. We also work with clients to develop new parts beginning only with a concept.  Often, that process calls for multiple related services to achieve the desired result. Some of those related services are:
Prototyping
Shearing
Machining
Forming
Rolling
Welding
Grinding
Sandblasting and Coating
Drilling
Heat treating

We thank you for sharing your valuable time, and we hope you choose to become a valued AJR customer.